SENIOR ASSISTANCE PLAN
This plan is a unique and comprehensive option designed to provide the senior with "Home Management Assistance" as his needs increase, allowing him to live in his home comfortably, knowing that all of his seasonal scheduled maintenance and repairs to his home will be completed.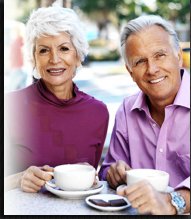 We also act as a referral service to assist seniors in locating a home health care, skilled nursing or hospice care from companies that we have formed a professional relationship. We provide an alternative to an assisted living or nursing "Senior Home Assistance Plan" is an excellent opportunity for family members to have peace of mind, knowing that their loved one is safe and his daily needs are being met. We help allow the senior who has the desire to live in his home to do so by controlling his "Home Management" needs.
Plan Includes:
24 hour, daily, weekly or monthly "Home Management Assistance" The Homeowner, family and an EEM Representative will review and complete the "Homeowner Property Evaluation Form" and "Property Inspection Report Form" from which specifications for the weekly evaluation and level of care are defined. Routine checks of both the interior and exterior of the property are completed.
The Senior Assistance Plan offers the following services:
Key Holder Service:
Safety Schedule:
Mail Service:
Package Services:
Errand Service:
Self-Performing Work:
Initial Due Diligence Assessment:
Custom Weekly Home Inspection:
Maintenance Supervision:
Construction Management:
Preventative Maintenance:
Annual Environmental Assessments:
Exterior Items Include:
Remove Unwanted Debris, Newspapers & Fliers
Roofing
Rain gutters
Security issues
Garage Doors
Doors, Windows and Locks
Electrical and Lighting
Plumbing and Hose Bibs
Erosion
Drainage
Rodent, Pest and Insects
Paint
Siding
Irrigation
Landscape
Storm Check
Interior Items Include:
Security System
Smoke Alarms
Doors, Windows and Locks
Electrical and Lighting
Appliances
Plumbing - Water Heater, Faucets, Sink, Drains and Toilets
HVAC - Heating & Cooling Systems, Thermostat Controls
Fireplaces
Plants