EXECUTIVE ESTATE MANAGEMENT
Executive Estate Management, LLC (EEM) offers Property Caretaking and Estate Management services for Private Residences, Mountain & Ranch Properties. Our "Home Management" services are tailored for Homeowners who are full time residences, vacationing or absentee in the Treasure Valley and surrounding communities. We also offer a "Senior Home Assistance Plan" which helps Seniors stay in their homes as their needs increase.
We will customize a comprehensive "Home Management Plan" that will meet your individual needs. Our weekly Property Security Inspections and detailed inspections insure your home is secure and operating efficiently.
Make only one call to handle all of your "Home Management" and vacationing needs.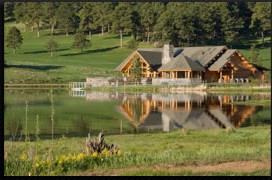 Executive Estate Management, LLC (EEM) is a loyal and trustworthy company managed directly by the owners. We coordinate and oversee all maintenance and construction management needs. By communicating with Homeowners with our weekly reports and detailed record keeping, we instill a sense of confidence that their homes are being fully cared for while they are home or away.